For a third year in a row SentinelOne was number one in the test which has become widely accepted as the gold-standard test for EDR capabilities. The MITRE Engenuity ATT&CK® Evaluations covered 30 vendors and emulated two threat actors, Wizard Spider and Sandworm.
According to MITRE, these two threat actors were chosen based on their complexity, relevancy to the market, and how well the adversary can be emulated. MITRE Engenuity tested the SentinelOne product, Singularity XDR, evaluating both detection and protection.
How Did SentinelOne Perform on the MITRE Engenuity ATT&CK® 4th Evaluation?
SentinelOne delivered 100% Protection: (9 of 9 MITRE ATT&CK tests)
SentinelOne delivered 100% Detection: (19 of 19 attack steps)
SentinelOne delivered 100% Real-time (0 Delays)
SentinelOne delivered 99% Visibility: (108 of 109 attack sub-steps)
SentinelOne delivered 99% – Highest Analytic Coverage: (108 of 109 detections)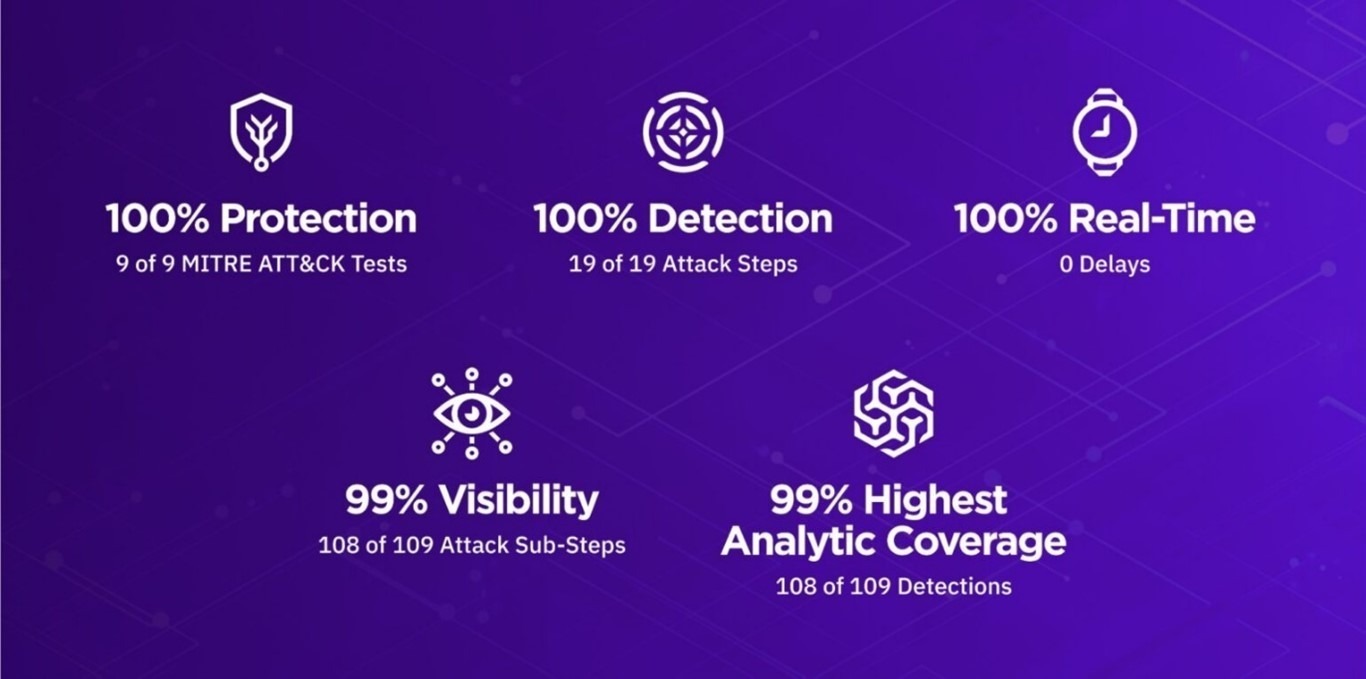 The SentinelOne product not only showed 100% protection during the tests, it also offered the fastest protection, providing the least amount of permitted actions in the kill-chain for attackers to do damage. It also delivered complete detection with zero delays using its automated AI approach.
SentinelOne was shown to provide comprehensive insights within seconds, consolidating hundreds of data points across a 48-hour advanced campaign, to create one complete story.
Source: sentinelone.com
To find out more about SentinelOne EDR please email cybersales@secure-iss.com or click here.