The number of cases headlining the news today demonstrate that no organisation is immune from the risks of a breach. As threat actors grow in number, the frequency of attacks witnessed globally will continue to rise.
What is an Incident Response Plan?
Incident response (IR) refers to an organisation's approach, processes and technologies to detect and respond to cyber breaches.
An IR plan specifies how cyberattacks should be identified, contained and remediated. It enables organisations to act quickly and effectively even in stressful breach situations, mitigating further impact.
Ultimately, the goal of IR is to reduce the risks and impact of cyberattacks and mitigate and manage the post-breach aftermath so that recovery time and costs are kept to a minimum.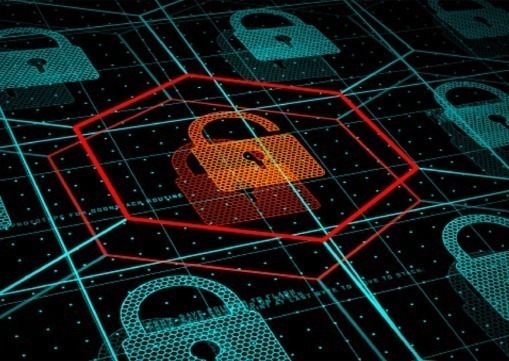 Do organisations need an IR Plan?
Historically, organisations that have developed and rehearsed an IR plan have benefitted from significant cost savings. According to the 2022 Cost of a Data Breach Report by IBM, organisations with an IR team that regularly tested its IR plan saved an average of US$2.66 million in breach costs compared to those without a plan.
In the case of a cyberattack, time is of the essence. Cybersecurity teams need to act swiftly to contain threats and restore affected systems efficiently while reducing costs.
During the containment state of an IR plan, the security team's priority is to isolate any infected devices and remediate threats fast. Organisations need to have the capabilities to autonomously detect and remediate threats in near real-time in order to fight a successful battle.
Why your IR Plan should include EDR
1. An endpoint detection and response (EDR) tool can detect an attack in its early stages, reducing the potential widespread impact.
Ransomware and other types of cyberattacks are occurring at unprecedented speeds. Threat actors can entirely encrypt an organisation's data in just a few minutes. Real-time detections are especially important to identify and stop attackers in their tracks before widespread damage is done.
Having an EDR tool that uses security automation is important to detect and stop an attack in its early stages. Using behaviour engines, security teams can track each component of the attack as it happens in near real-time. With the help of AI and machine learning, a modern EDR can natively identify anomalous activities, such as ransomware behaviour, and automatically terminate these processes upon detection.
2. EDR can help quarantine infected devices and halt lateral movement.
Attackers today are adept at evading detection and moving laterally throughout compromised infrastructures. Organisations that rely on legacy solutions like antivirus are at a disadvantage. These methods offer limited visibility and can only block signature-based threats.
Conversely, a modern EDR offers organisations in-depth visibility over all endpoint and threat activity. It also offers the capabilities required to detect lateral movement.
An EDR tool can help identify devices used during a breach and isolate impacted resources thoroughly. Features like prevalence monitoring remove the guesswork involved in understanding the impact and spread of infected artifacts across an organisation so that analysts can quarantine infected devices to contain damage and minimise business disruptions.
3. EDR can help with root cause analysis as part of the recovery cycle.
Post-breach scenarios are difficult to analyse, as information is always partial, making reconstruction of the incident a challenge.
An EDR solution can provide security teams with threat-hunting capabilities to understand the root cause of breaches, find patient zero and identify the endpoint and accounts that were compromised. Threat hunting enables a speedy investigation, reducing the time taken with threat intelligence and analysis scoring. Saving time in post-breach, IR translates into impact mitigation and cost savings for organisations.
Near real-time data collection helps to reconstruct the breach scenario for effective post-mortems. Comprehensive forensic data coverage collected by an EDR solution enables future-proofing against attacks because it allows teams to quickly determine the full scope of the breach, knowing how and where attackers entered the infrastructure.
EDR offers a complete security approach
Having a modern EDR tool is a must-have for any security team. It provides a complete security approach necessary to fight successful battles in the current threat landscape.
EDR supplies crucial short-term containment measures, stopping the breach from doing further damage to a network. Beyond that, having an EDR solution offers strategic long-term benefits by enabling organisations to strengthen their security posture so that they can defend against emerging, unknown threats.
Secure ISS can assist your organisation with an Incident Response Plan as well as an EDR solution to suit your needs. To find out more, click here.
Source: securityintelligence.com